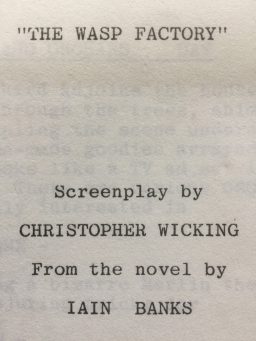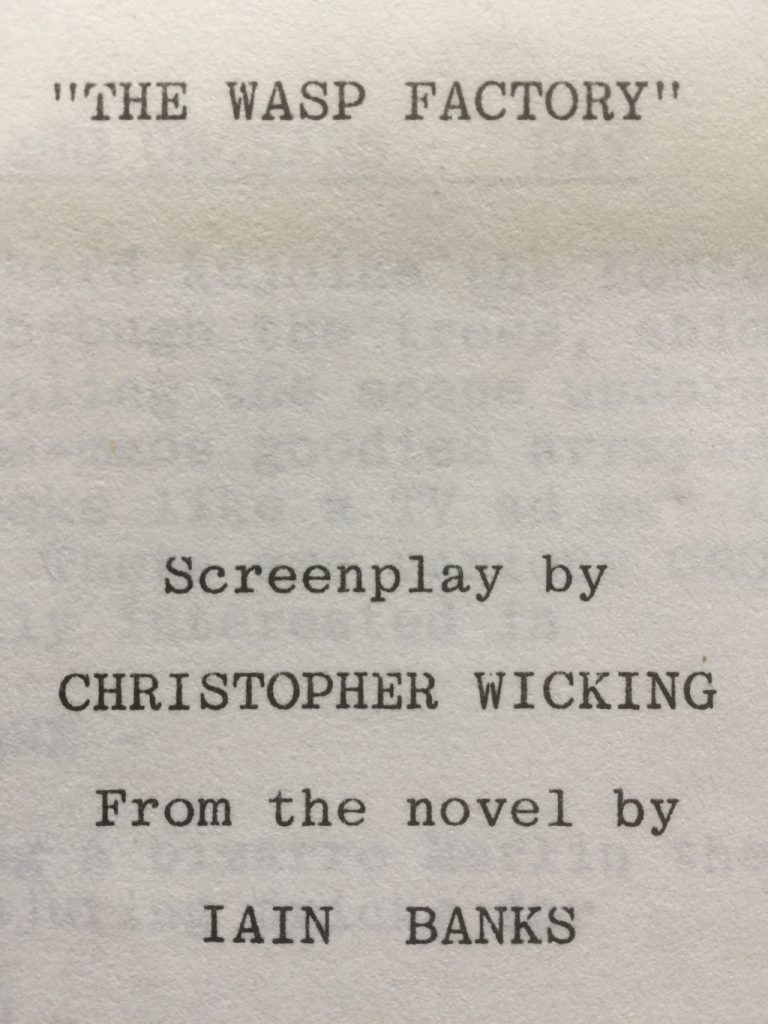 First, the good news: it's true. This really is it. It turned up in July 2018 at The ETC Bloomsbury Book Fair at The Royal National Hotel, in London. (As I may have mentioned a few times before, you never know what you might find at big fairs like that.) It was simply sitting on a shelf amongst the dealer's other stock; anyone could have bought and probably would have done if they'd seen it first. Next time it might be you. It was a 'blind' spine – plain, with no words or title. They are always worth investigating and in this case it turned out to be genuinely significant: the film script for Iain Banks's The Wasp Factory, lost for 30 years.
It was written by Christopher Wicking and it immediately blows apart the myth that the million-selling novel  is in some way 'unfilmable.' Nothing is unfilmable; least of all a straightforward linear tale like The Wasp Factory. There's some cinematic licence, sure, but basically Frank consults the factory, prepares for Eric's arrival, commits a few murders in flashback and finally discovers who he really is. That ending, by the way, must surely be one of the greatest literary twists of all time. Iain Banks's breathtakingly brave treatment of gender stereotype, identity and conformity was shocking in 1984 but resonates all the more strongly with readers today.
Finally, if you want to know more about the discovery and see the script itself, please see the video below. It's a great story – and a great script too!
Late 1980s. First edition. Original Film Script, A4 perfect bound, single sided.